Caribou Coffee®
Caribou Blend Coffee
Medium Roast

Enjoy a rich, full-bodied blend with a perfect balance of herbal and fruit flavors, and a finish of bittersweet chocolate. Our Caribou Blend is an inspiring combination of sweet, spicy, and berry notes for a smooth, down-to-earth cup that always satisfies.
Allow pod to cool. Carefully peel back tab to separate foil lid and any filter from cup. Recycle your cup wherever #5 plastics are accepted. #5 plastics may not be recyclable today in your community, so please check locally.
It's easy to brew hot beverages over ice. Click here to learn how.
Regular Coffee
Rainforest Alliance
Orthodox Union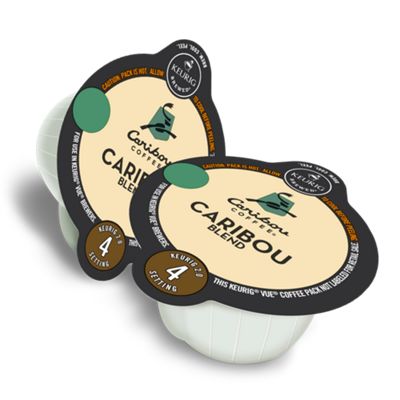 Roast Profile
Light
Dark

PRICE
Free shipping on orders $49 or more!
Every great coffee has a story.
After summiting a mountain in Alaska, our founders realized life is too big to dream small. So they started a company that would go to any length to create rich coffee experiences that are as personal as they are exceptional. That's why we search the world, meet the growers, choose the finest beans from the best harvests, and roast them to perfection. So whether you're in one of our coffeehouses or in your own house, you'll enjoy a range of distinctive, premium coffees as unique as you are.
Things you'll love
With 500+ varieties to choose from here are some of our best sellers.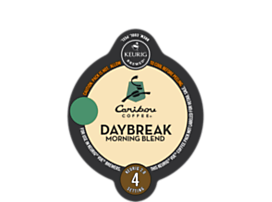 Caribou Coffee®
2.2
Daybreak Morning Blend Coffee
Light Roast Coffee
View Product Page for More Details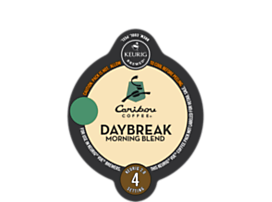 Caribou Coffee®
2.2
Daybreak Morning Blend Coffee
Light Roast Coffee

VUE® POD COFFEE. A sip of sunshine.
Full Details
Roast Profile

PRICE

Auto-Delivery
has advantages.
---
Get 15% off list price on pods in every recurring Auto-Delivery order.