Millstone®
Foglifter® Coffee
Medium Roast

An attention to detail and a strong love of the bean is needed to craft such a complex flavor experience such as our Foglifter® coffee. This blend features clean flavor notes orchestrated and delicately coaxed out of a rich, full body. Reserved for the coffee-drinkers who "get it," this blend is sure to capture the most passionate taste buds.
Regular Coffee
Orthodox Union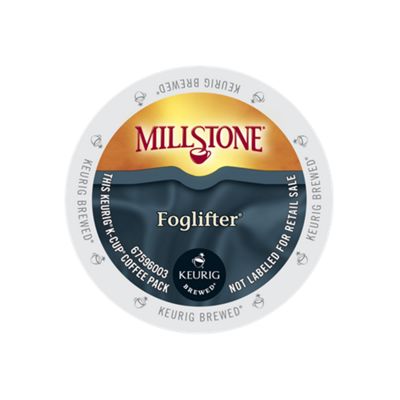 PRICE
Free shipping on orders $49 or more!

Auto-Delivery
has advantages.
---
Get 15% off list price on pods in every recurring Auto-Delivery order.
Things you'll love
With 400 varieties to choose from here are some of our best sellers