Green Mountain Naturals®
Hot Apple Cider

Hot Apple Cider from Green Mountain Naturals® puts a new spin on a familiar favorite. The fresh, juicy goodness of sweet orchard apples is captured in convenient Vue® pods. Within seconds, you get a warm, comforting mug with a hint of brown sugar and just a touch of cinnamon flavor. It's that easy.
Allow pod to cool. Carefully peel back tab to separate foil lid and any filter from cup. Recycle your cup wherever #5 plastics are accepted. #5 plastics may not be recyclable today in your community, so please check locally.
beverage.flavoratts.none
Fruit Brew
Specialty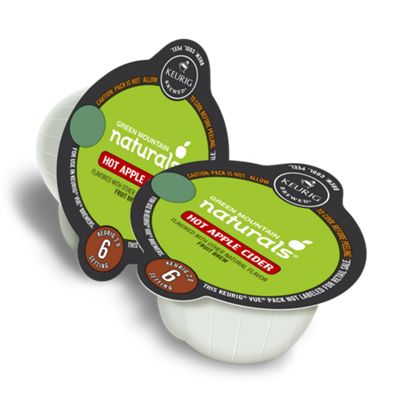 PRICE
Free shipping on orders $49 or more!
Fresh-picked favorites.
Green Mountain Naturals® is a harvest of family-friendly drinks made with fruit - the kind you'd find overflowing from baskets at your local farmers market. We take all that fresh-picked goodness and squeeze it into single cup pods. Within seconds, you get a delicious fruit brew that's good for your entire family. Now check the ingredient list - these familiar favorites have nothing to hide. No artificial flavors or preservatives. Nothing unprounceable. Just honest, straightforward fruit flavor and single cup convenience. Enjoy!
Things you'll love
With 400 varieties to choose from here are some of our best sellers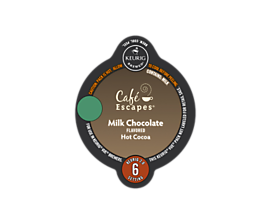 Café Escapes®
2.2
Milk Chocolate Hot Cocoa
View Product Page for More Details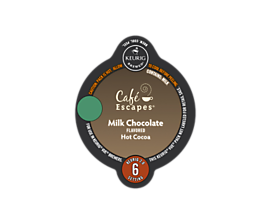 Café Escapes®
2.2
Milk Chocolate Hot Cocoa

VUE® COCOA. A classic favorite for all ages.
Full Details
PRICE

Auto-Delivery
has advantages.
---
Get 15% off list price on pods in every recurring Auto-Delivery order.