Celestial Seasonings®
Lemon Zinger® Tea

The classic lemonade stand-style refreshment of this enduring favorite comes from real lemons; lively lemongrass and fruity hibiscus, whose tangy taste and ruby-red color are the signature of every Zinger® tea. Day or night, hot or iced, it's always the perfect time for a Zinger!
Allow pod to cool. Carefully peel back tab to separate foil lid and any filter from cup. Recycle your cup wherever #5 plastics are accepted. #5 plastics may not be recyclable today in your community, so please check locally.
It's easy to brew hot beverages over ice. Click here to learn how.
beverage.flavoratts.decaf tea
Orthodox Union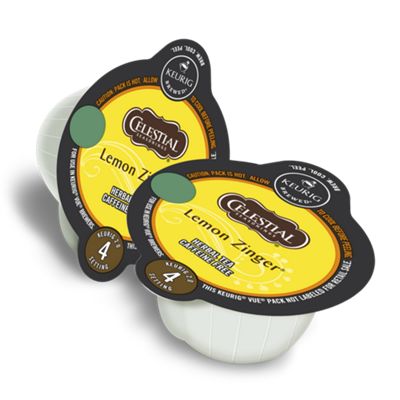 PRICE
Free shipping on orders $49 or more!

Auto-Delivery
has advantages.
---
Get 15% off list price on pods in every recurring Auto-Delivery order.