Colombia Huila
Dark Roast | Dark. Smoky. Sweet.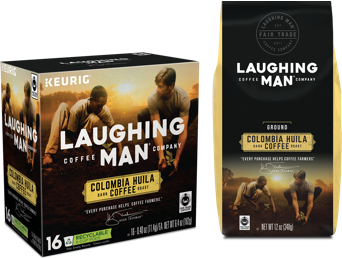 Uncommonly complex, with an intense
deep-roasted flavor, black cherry
sweetness, and a dark chocolate finish.
SHOP NOW
Dukale's Blend®
Medium Roast | Rich. Fruity. Full-bodied.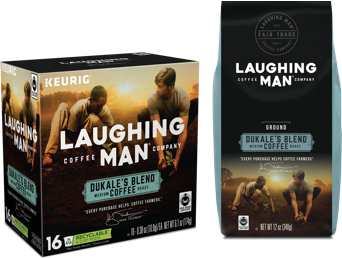 Our tribute to the inspirational spark of
Laughing Man® Coffee, with a
chocolatey body and notes of ripe plum.
SHOP NOW
---
NEW! Hugh's Blend™
Medium Roast | Bright. Sweet. Balanced.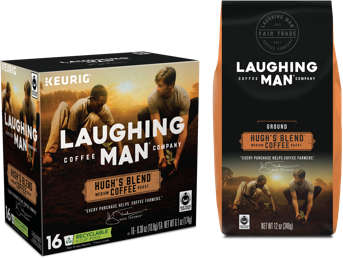 Smooth and balanced, with contrasting
yet complementary notes of tart green
apple and toasted graham cracker.
SHOP NOW
Ethiopia Sidama
Light Roast | Aromatic. Complex. Elegant.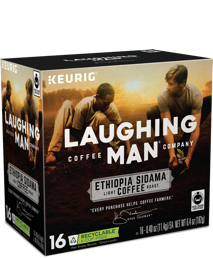 Distinctive and sweetly aromatic, with
bright, expressive citrus notes of
bergamot and lime.
SHOP NOW
The Laughing Man Foundation makes every cup count by investing in programs that
clear the way to health, growth, and success for coffee farmers and their families.
Coffee farming requires the support of the whole family and community. In 2018 The
Laughing Man Foundation, in collaboration with Fair Trade, will see 100 families
improve their homes for a better quality of life, and 40 students receive college
scholarships. Great coffee comes from happy farming families. We support that.
LEARN MORE