Exceptional Coffee with a Mission

When I met Dukale at his coffee farm in Ethiopia, his infectious laugh and endless optimism inspired me to create Laughing Man® Coffee. I wanted to help improve the lives of coffee farmers like him and share their extraordinary Fair Trade coffees with the world. Your purchase helps the Laughing Man Foundation give back to global farming communities. We have the power to make a difference. Let's do it together.

Make a positive impact on your taste buds!
Each cup of our exceptional Laughing Man® Coffee is 100% Fair Trade Certified Arabica Coffee.
Laughing Man® Coffee Hugh's Blend®
BRIGHT. SWEET. BALANCED. | MEDIUM ROAST
With contrasting, yet complementary notes of tart green apple and toasted graham cracker, this smoothly balanced blend represents the cheerful embodiment of our mission and a reminder that true fellowship knows no borders.
BUY NOW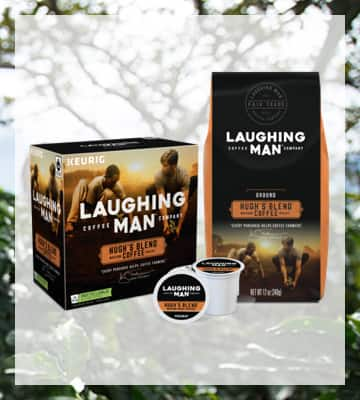 Laughing Man® Coffee Colombia Huila
DARK. SMOKY. SWEET. | DARK ROAST
A dark roast coffee of uncommon complexity, our Colombia Huila is produced from beans of great character, resulting in an intense deep-roasted flavor, black cherry sweetness, and a dark chocolate finish.
BUY NOW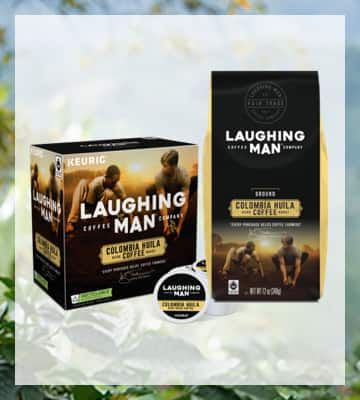 Laughing Man® Coffee Dukale's Blend®
RICH. FRUITY. FULL BODIED. | MEDIUM ROAST
Featuring a chocolatey body and notes of ripe plum, this blend is a tribute to our friend Dukale – a man whose perseverance and unwavering optimism were the inspirational spark that started Laughing Man® Coffee.
BUY NOW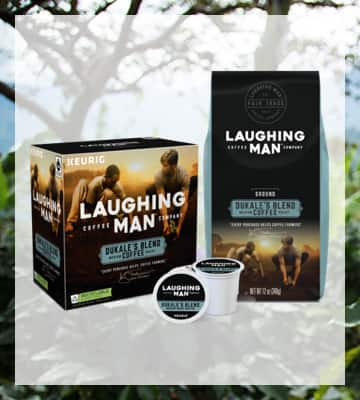 A portion of every purchase is donated to the Laughing Man Foundation, which invests in the health, growth, and success of coffee farmers and their families.
LEARN MORE

EXCEPTIONAL COFFEE WITH A MISSION