Berries N' Cream Café Au Lait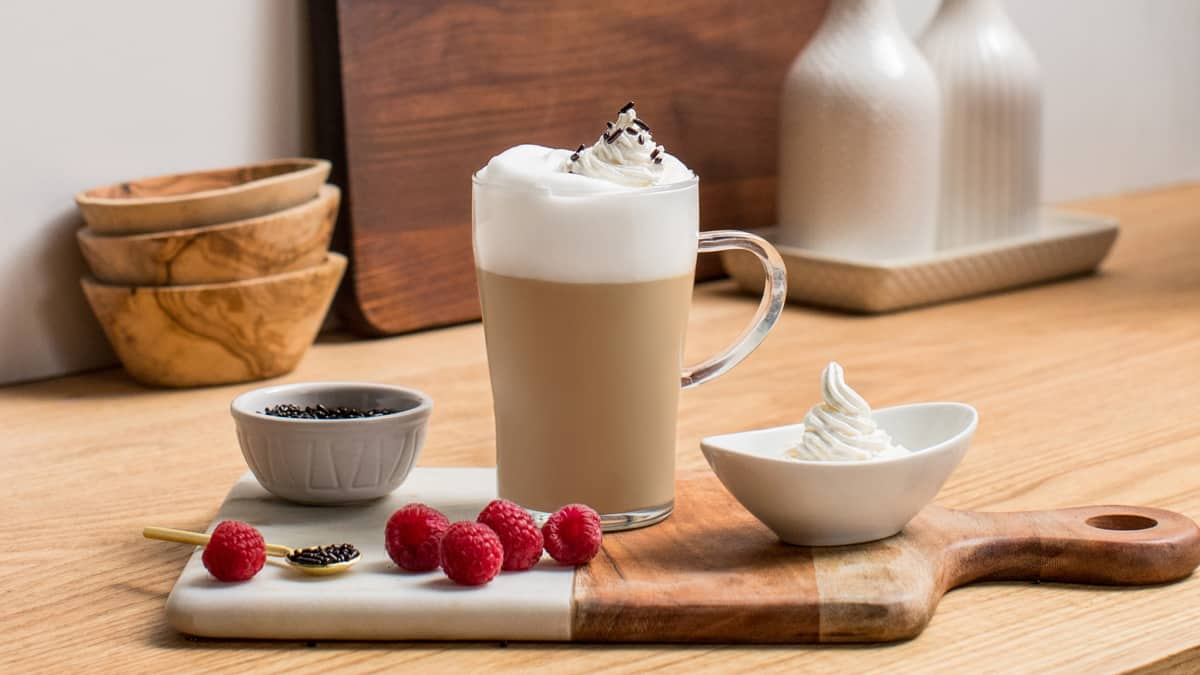 LEVEL: EASY

PREP: 3-4 MIN

SERVINGS: 1
Preparation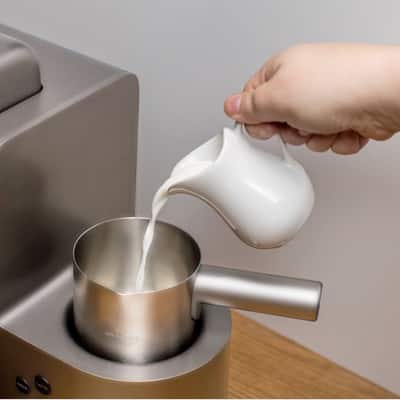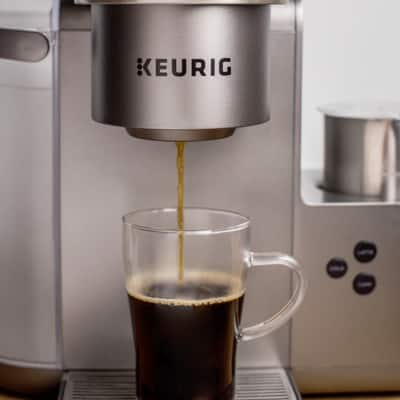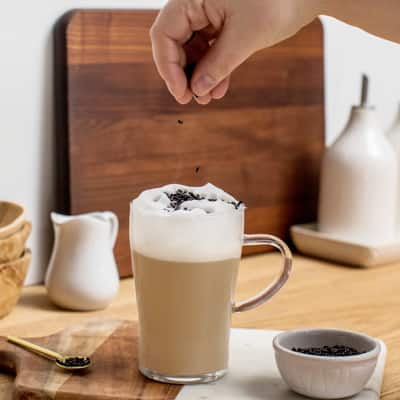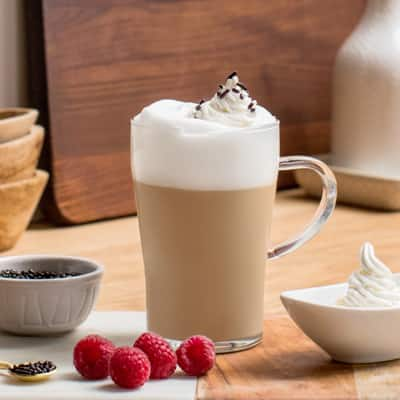 Step 1
Fill frothing pitcher to the LATTE
line with fresh almond milk.

Add chocolate sauce to pitcher.
Press the LATTE button to froth.
Step 2
When that's finished, brew a Gloria
Jean's® Raspberry Chocolate Lava
K-Cup® pod at 6 oz. setting.
Step 3
Pour frothed milk over coffee
to combine.

Top with whipped cream and
chocolate sprinkles.
Enjoy!