We believe truly great coffee must promote the greater good. Part of this belief is our commitment to responsibly sourced coffee.
Responsibly sourced means the coffee we purchase is grown and sold in adherence to a credible sourcing program that aligns with our company Supplier Code of Conduct. Our coffee will be 100% responsibly sourced by the end of 2020.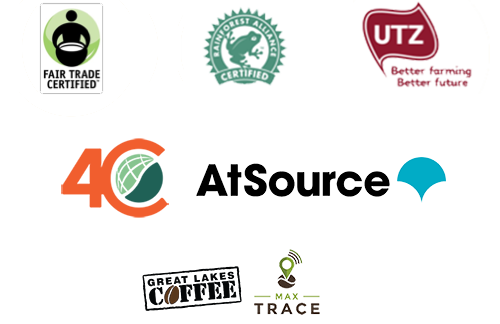 PROUD PARTNERSHIPS
We are proud to partner with these organizations that are supporting our efforts to source our coffee responsibly. These organizations provide independent and credible coffee sourcing programs that allow companies to make smarter and more responsible purchasing decisions and create positive, lasting impact for farmers.
Learn more about our commitment to farmers here.