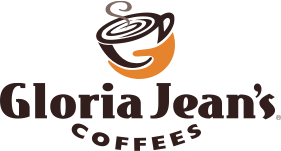 Flavored coffee, perfected.
So you can treat yourself deliciously.
Since Gloria Jean started her first café over 30 years ago, Gloria Jean's® Coffees
has been perfecting flavored coffee — and only flavored coffee — giving you the ideal blend
of smooth, roasted taste and delicious flavors you crave.
SHOP ALL VARIETIES
Gloria Jean's® brings you expertly
flavored coffee that deeply satisfies
your senses — for a delightfully
enjoyable, uplifting experience in
every cup, fresh from your Keurig®
coffee maker.
Gloria Jean's® Coffees takes
rich, roasted beans and perfectly
balances them with flavors like
melted Butter Toffee, toasted
Hazelnut and creamy French
Vanilla. Find your favorite and
treat yourself deliciously.
Make Delicious Recipes With Gloria Jean's® Coffee