Meet the roasters, our collaborators.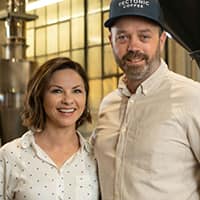 Deaton & Chelsea Pigot
Tectonic Coffee
Los Angeles
Deaton and Chelsea distill three great roasting traditions, Australian, Nordic, and American, into one unified approach.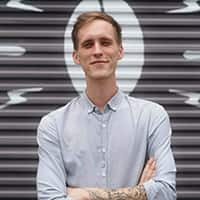 Matt Cronin
Mojo Coffee Roasters
New Orleans
Matt believes in using a scientific approach to inform his coffee roasting process, bringing an attention to detail to get the most out of each bean.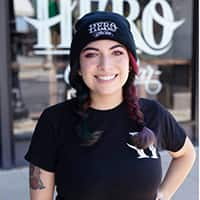 Michelle Martinez
Hero Coffee Bar
Chicago
Michelle's love for high quality coffee and her local Chicago community drives everything she does.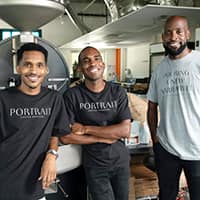 Marcus Hollinger, Aaron Fender, John Onwuchekwa
Portrait Coffee
Atlanta
Portrait Coffee is all about pouring a new narrative through Black representation in specialty coffee.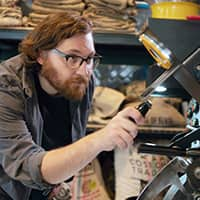 Sean Donnelly
Mighty Oak Roasters
New York City
Sean, one of the few wood fire roasters in the country, believes that coffee is an integral part to any community.
Hear the roasters tell their stories.
watch now