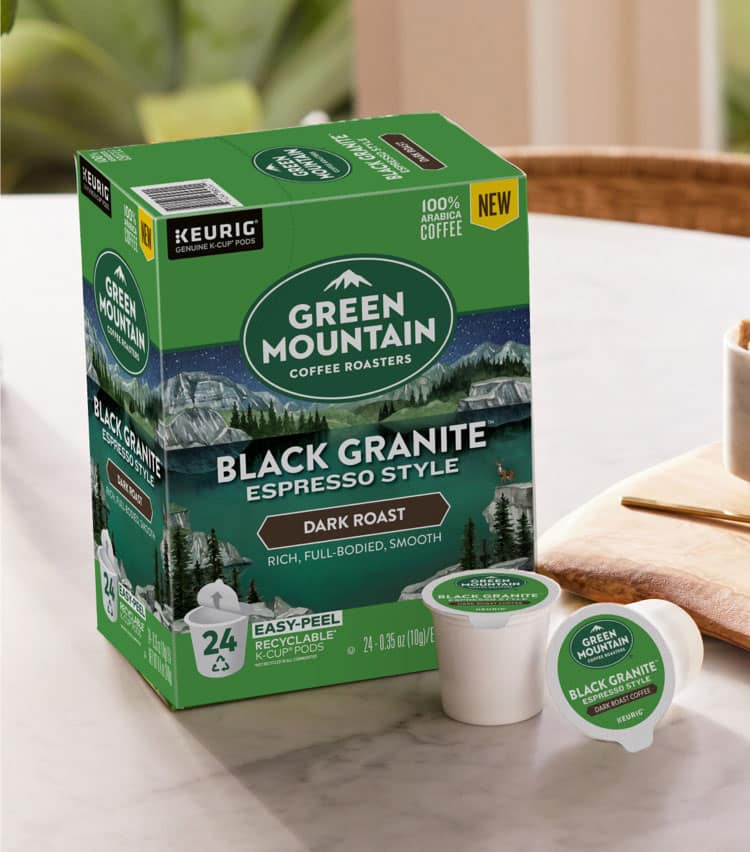 100% of K-Cup® Pods are Recyclable*
Since the end of 2020, 100% of Keurig® K-Cup® pods have been recyclable. All of our K-Cup® pods are made from recyclable polypropylene (#5 plastic) which is used in a variety of common household products like butter tubs and yogurt containers. Polypropylene is widely accepted in curbside recycling across North America, although not all recycling facilities that accept polypropylene necessarily accept K-Cup® pods.
Each recycling facility differs (in fact, there are currently over 20,000 different recycling systems in the U.S.), so it's important to confirm you can recycle pods in your community. You can check your city's waste management website or sites like BeRecycled.org to see a list of accepted materials.
As our recycling journey continues, be on the lookout for the easy-peel lids to make recycling prep easier
Once you've finished brewing your favorite K-Cup® pod, just peel and discard the lid using the tab, then compost or discard the grounds, and recycle the empty cup.
EASY-PEEL lids will be introduced on a rolling basis.


*Check locally - not recycled in many communities.
How2Recycle® label gives consumers simple instructions for recycling
We know how confusing complex recycling systems can be! How2Recycle® is an industry-wide labeling system that evaluates a product's packaging and assigns the proper recycling instructions for that product. Look for the How2Recycle® label on our recyclable K-Cup® pod boxes: this label, coupled with our visual 3-step process above, aims to communicate "recycle right" behavior.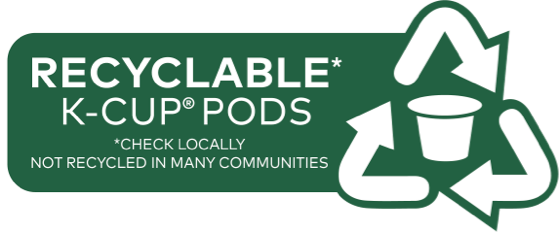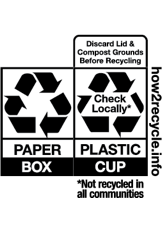 The majority of communities in the United States accept #5 polypropylene containers in their recycling facilities. We encourage consumers to check locally to ensure recycling in their communities accepts our recyclable K-Cup® pods before putting them in their recycling bin.
Investing in infrastructure
In addition to converting 100% of K-Cup® pods to the recyclable format, KDP has intensified its efforts to expand recycling communities across the U.S. to have the capability to recycle polypropylene. In 2020, with a $10 million commitment, KDP became a Founding Member and the largest funder of The Recycling Partnership's Polypropylene Recycling Coalition ("The Coalition"), a collaborative of 18 organizations, including fellow steering committee members Braskem, the Walmart Foundation, and the NextGen Consortium, dedicated to increasing the quantity and quality of polypropylene recycling in the U.S.